Rough Football Weekend For The Palmetto State
AAAHHHH!!!! That's my sigh of relief after the 1st week of College Football. And as always it didn't disappoint…unless your a fan of South Carolina or Clemson. Rough opening weekend for the Palmetto State. Thursday, the 1st SEC Network football game, South Carolina got fucking DRILLED by Kenny "The Thrill" Hill and Texas A&M in their 1st Post Johnny Football game. South Carolina was 10 point favorites vs the Aggies and from the initial drive by A&M, South Carolina was behind. Kenny Hill came in and said Johnny Fucking who?!! Breaking the A&M single game passing record for yards with 511. Welcome to the scene young buck.
Gamecock starting QB Dylan Thompson played really well with 366 yds passing and 4 TD and Star RB Mike Davis was very limited with injured ribs. Even with a health Davis, no way he makes up for all those points. South Carolina's D was nonexistent. A&M looked like they were playing against Skeleton Defense. Gamecocks better figure it out this week against East Carolina because they have to play UGA in 2 weeks.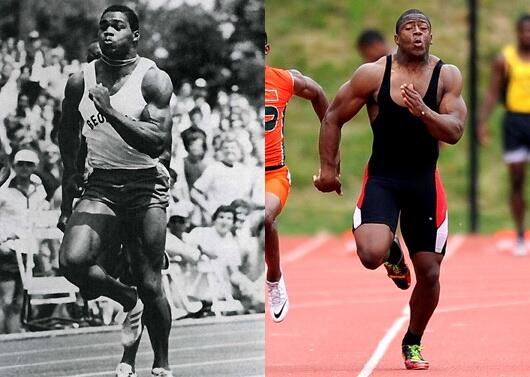 The other Palmetto State team, Clemson, looked good for the first 1/2. The second 1/2 they got completely Mollywhopped by the Dawgs. UGA's core of Beast Mode Running Backs ran ALL OVER Clemson's D. Led by Heisman Candidate Todd "TG3" Gurley's 293 All Purpose Yards including a 100 yard Kick off return. Both Freshmen, Sony Michel and Nick Chubb, didn't disappoint either. Michel showed his speed and quickness getting to and turning the corners. Chubb looked like a Man among boys, let alone a true freshman. Chubb is a BEAST and will be for years to come. Kid has speed and power. TG3 stole the show though. After only 4 carries in the 1st half, that had Georgia fans asking "What the Fuck", Gurley made his presence known and solidified himself as the Best RB in College Football.
But everyone knew what to expect from Gurley. The unexpected and what every UGA fan wanted to see was Jeremy Pruitt's Defense. The 1st half was a little shaky, but the 2nd half was one of the most dominant Defensive displays you will see. The Dawgs D held Clemson to 15 yards the 2nd half. 15 YARDS. Total. Clemson got 1…one first down the 2nd half. The Dawgs came out and used a Dime Defense on 3rd downs and brought pressure from any and everywhere. Linebacker Leonard Floyd wrecked havoc and will be a household name very soon. If the Dawgs D can keep this up, they will be a very, very tough team to beat.
TG3 For Heisman Shirts for $25 (shipping included)
Email quantity and Size to BadGrammarSports@gmail.com for pre-order.