Archive | July 22, 2014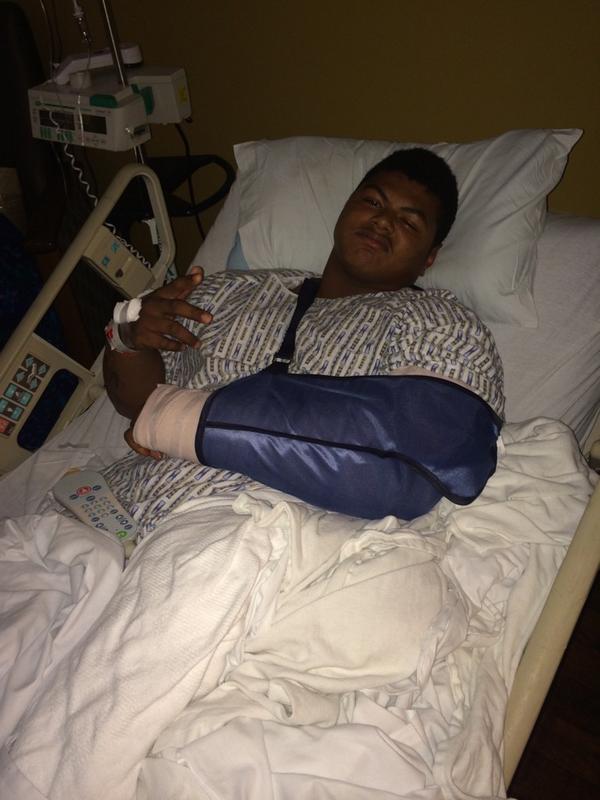 CollegeSpun – We've got some unfortunate news tonight out of LSU. Freshman defensive tackle Trey Lealaimatafao suffered a gruesome arm injury after punching a window in the team's weight room after he was reportedly upset about a disagreement with his girlfriend. It was originally reported by NOLA.com that Lealaimatafao might have to have his arm amputated – thankfully, that does not appear to be the case.NOLA.com recently received an update from LSU SID Michael Bonnette.
The sources said the glass "tore through" Lealaimatafao's bicep and they could see the bone underneath.

He was immediately taken to an area hospital and is being treated for the injury, Bonnette said. Bonnette said there was no danger of amputation as previously reported.
Hey you mad bro? Wasn't like you busted a window out of joy like Lattimer making the "Starting Defense, place at the table". Nope just pissed at his girl. 1st mistake is having a GF when you're a freshman football player at LSU. 2nd mistake is obviously punching glass. You will lose that fight everytime. And in this case almost lose your Arm and even Life. Come on bro. Move on from what ever that trick did, finish your workout, and smash the next girl that gives you the eye. On the bright side, at least he didn't Choke her out like someone at another SEC school.