Douche Move of the Day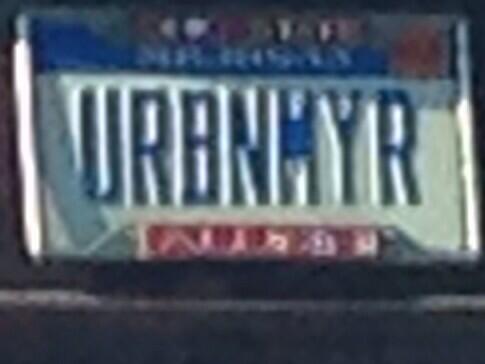 BR – The college football vanity license-plate game has been dominated by the SEC over the past couple of months. Since Auburn defeated Alabama in spectacular fashion in the 2013 Iron Bowl, we've seen a ton of one-second themed plates popping up in the south.  The Big Ten is getting in on the action. Here's an Ohio State fan in Michigan, driving a car with a license plate that pays homage to Urban Meyer. 
What kind of man gets another man's name on a vanity licence plate? A fucking douche, in all senses of the word. That kind of man. You want to support your team with a vanity plate, ok. I guess. Your still pretty douchey in my books. I'm 110% sure this guy would give Urban Meyer a OTPHJ if he saw him. Without Urban even asking. He'd just walk up and grab his shit. Can't have respect for a person like this.