Archive | June 26, 2014
These two Brown kids have some balls. I take that back they don't have balls they are fucking idiots. I don't even like going into the hood, let alone walking up to some black dude and snatching his phone out of his hand. I'm the guy who lock his doors when driving in bad areas. That prank can turn into a death wish in a heartbeat. I don't think its considered a prank if you die from it right? I mean these dudes in the hood are probably use to people trying to  snatch and grab shit. Did you see those killer instincts those dudes had? Homeboy on the basketball court straight hip tosses the prankster on the pavement. Then those youngsters damn near stomp his ass out after a right jab to the jaw. I think I'd come up with another way to get Internet Famous. But to each his own, idiots.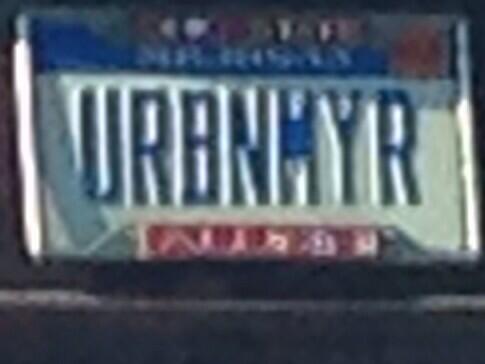 BR – The college football vanity license-plate game has been dominated by the SEC over the past couple of months. Since Auburn defeated Alabama in spectacular fashion in the 2013 Iron Bowl, we've seen a ton of one-second themed plates popping up in the south.  The Big Ten is getting in on the action. Here's an Ohio State fan in Michigan, driving a car with a license plate that pays homage to Urban Meyer. 
What kind of man gets another man's name on a vanity licence plate? A fucking douche, in all senses of the word. That kind of man. You want to support your team with a vanity plate, ok. I guess. Your still pretty douchey in my books. I'm 110% sure this guy would give Urban Meyer a OTPHJ if he saw him. Without Urban even asking. He'd just walk up and grab his shit. Can't have respect for a person like this.